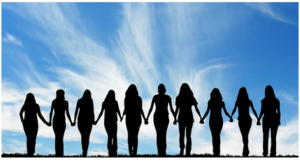 Welcome! We are an open-minded group, willing to share, listen and support each other, meeting in a neutral, peaceful place. There is no charge to attend this supportive environment where we discuss subjects that will guide, enlighten, educate and amuse.
Meetings are held on the 3rd Wednesday of the month at LaSalle Retirement Community  18 Plains Road West, Burlington from 7.30pm to 9.00pm. Please register your place as seating is limited.
Next meeting date:   Wednesday October 16, 2019   Register Your Place

Dying to Go Green – with guest speaker Sarah Sunnucks, Preplanning Funeral Director
Thinking about the inevitability of one's death is a subject that few of us like to consider. For many, actually moving ahead with pre-planning and making important end-of-life decisions is even more difficult to act on. Join us for an open discussion on the five critical questions that will give you peace of mind. Our guest speaker will bring her expertise to these topics and also discuss the options available for a "green", eco-friendly funeral.
1. Where is your will and why do you need one.
2. Who do you call if someone dies?
3. What is your final destination; don't leave it for someone else to decide.
4. Where are your passwords, banking info, marriage certificate and other important documents?
5. Who do you trust to make your decisions, and do they know what you want?
About Sarah Sunnucks
Sarah was born and raised in Stoney Creek where she attended Saltfleet High School before graduating with a counselling certificate from Heritage Bible College in Cambridge. She then enrolled in Humber College and graduated from the Funeral Service Education Program as a Licensed Funeral Director in 2014. As a busy mother of 5 children, Sarah also does various speaking engagements about blended families. She joined Smith's Funeral Homes, Canada's first certified "Green" funeral home, in 2017 and helps families plan green alternatives as well as apply for government benefits while assisting with the grief journey.
Previous Meetings:
June 5, 2019 – Women and Wealth – with guest speakers BobbieJoe Babiak, CPM, Financial Advisor with Hamel Wealth Management Group | Manulife Securities and Lauren Smith, CIM, Regional Vice President with TD Asset Management
April 17, 2019 – All About Buying/Selling on Consignment  with Maureen Van Impe Barnes, owner of The Millionaire's Daughter
March 20, 2019 – How to Deal with Clutter with Rose Ritchi from Organize Me Please
February 20, 2019 – The Benefits of Mindful Eating with Kerri Sherk, RD from The Fitness Firm
January 16, 2019 – What You Need to Know About Wills and Estate Planning with Carly Deboni, Lawyer
November 21, 2019 – Benefits of Chiropractic for Wellness and Injury Prevention with Dr. Lauren Stewart DC
October 17, 2019 – Nature and Wellness for All with Barbara McKean, Head of Education, Royal Botanical Gardens